This is a followup to a popular post about e-Commerce for nonprofits. One critical detail was left out, intentionally: product and merchandise idea generation. The following article will outline a few ways to develop your ideas using Pinterest.
The challenge yourself to think beyond traditional products to create new value add items for your stakeholders. Begin by asking a few question such as:
What value add products would your potential customers want to purchase from your nonprofit?
How can you leverage those products for a stable income source for your organization?
How do you get you products to market on a national or global basis?
Using Pinterest to Generate Ideas
Pinterest's audience is overwhelmingly women. If your target audience is women, then it's a gold mine of information about products and women's taste. If your target audience is male, don't fret! Pinterest also draws an estimated 20% male base. You can even find unique ideas for children's products and wide range of age groups.
There are plenty of ways nonprofits can use Pinterest to create a unique product line. For instance, a local nonprofit may sell tea and other related products. The nonprofit could use Pinterest to discover trending tea blends or find trends for tea pot patterns.
The nonprofit could use a pin board to curate a collection of tea blends, tea pots, and cultural tea practices. The pin board can act as a survey tool. Place the pin board on the organization's website and ask your audience to vote on the most popular tea blends. This is a great way to do market research and find out what your customers want, while engaging your audience.
Let's go back to our tea example. Tea can be merchandised with cups, mugs, tea pots, and other accessories. Find value add products for your customers. Cross selling and up marketing are part of merchandising. It's a way to increase average order values. It's also about selling an experience to the customer. Don't sell the tea, sell the idea of a beautiful tea party.
Cross Selling Related Products or Services
Here's another example of cross product merchandising – sell co-related products. For example, selling a unique cookbook of tried and proven tea time recipes for a tea party. Pinterest does a wonderful job of cross merchandising products.
Take time to study Pinterest feeds. With a bit of attention, you will discover products that could work within your ecommerce store. For example, Pinterest promoted a recipe pin for Clotted Cream. It was interesting to read about the topic. In that same feed for tea, Pinterest showed another pin card on scones.
Books can be a possible income generator. But the books should be closely related to the organization's mission. This is the possibility of leveraging your products. The organization has the possibility of self publishing and selling a book. The book can be promoted with the organization's ecommerce store and via book selling channels such as Amazon, Barnes and Noble, and other resellers. Think ebooks and printed bound books.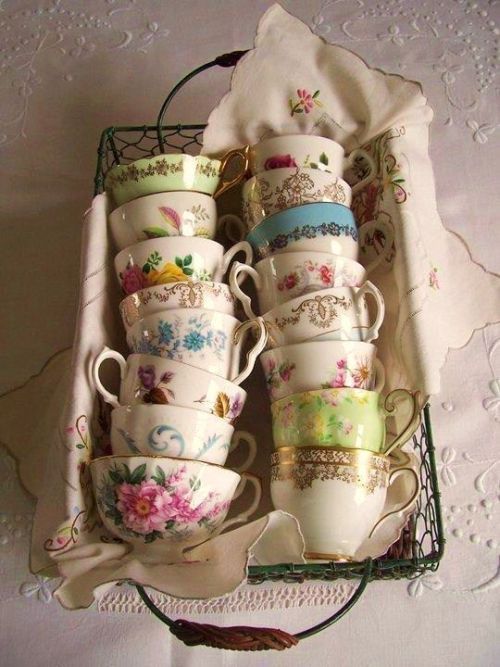 Let's go back to the idea of merchandising the product to it's best advantage. Remember we are creating the idea of a tea party for this local nonprofit that sells tea. So why not expand into hand painted tea cups and tea pots.
Tea accessories can get expensive and potential customers that are serious about their tea will spend on the accessories to match. Tea spoons, strainers, honey scoops are all parts of the "tea" experience.
Up Cycling – It's About Creativity
Pinterest again is a great go to find upcycling ideas. Do a quick search on Pinterest for "upcycle" +your product idea. Take notes of the different products produced from upcycling. Create your own Pinterest board, invite other to collaborate, and share ideas with your community. Get feedback that will assist in building product ideas for the ecommerce store. For example take a look at the board I created for "upcycled tea" items:
Don't forget to take a look under the Pinterest search bar to find additional ideas:
Understanding Your Target Audience
Finding the right products will be crucial to the success of your e-commerce venture. But don't forget to do your market research. Here are a few more critical issues in product and merchandise development:
Who are the customers that you are targeting?
How do you bring the product to market?
How do you test salability?
How do you scale the product(s)/service?
Social media platforms and forums are great places to understand customer complaints. If you understand a customer's pain points about a product, then you can figure out how to solve the problem with your own unique product.
Use Other Tools To Discover Product Ideas
Use Google Trends and other keyword tools to research traffic trends over time. Gather data on whether the new product or service has gained traffic, stabilized, or declined.
Product research and development are two critical areas nonprofit leaders must focus on before making commitments to ecommerce.
Generate multiple ideas by simply searching Pinterest with targeted keywords. For instance a search of "tea blends" generated a ton of potential flavor combinations. There are two things you want to do with your searches:
Find trending product ideas that closely fit your nonprofit's mission AND
Understand how the products have been merchandised to consumers.
Next you can use those keywords in Google Trends to see the popularity of keywords over time. If you do multiple years, then seasonality trends will begin to surface. The trends can also assist with future content creation ideas. The Google Trends screen shot below gives you an idea of the data that you will see.
Depending on the searches, Google Trends will provide trends by sub-region and a list related keywords. Take advantage of this to build your product and keyword list. You can always scale down or up later.
Wrap Up…..
Hopefully, you can sit down with your board of directors and come up with a few product ideas that will give your nonprofit the best advantage. Understand that ecommerce is a whole new business venture for most nonprofits. Your organization and it's leaders will have to take on additional responsibilities to ensures that the ecommerce store is a success.
It's not an easy task. But you have one advantage most major ecommerce stores don't. You have a unique connection with your audience and stakeholders. They want to see nonprofits sustain long term. So keep that in mind. Take the time to strategically plan an entry into ecommerce. It's all about the planning process.
Thanks for reading!